In this episode we discuss the various ways breads are classified and take a more detailed look at the science behind the bulk fermentation process.
Bread Classifications
In the featured segment of this podcast, we discussed the different ways that breads are classified and how it can help you better understand the techniques at play when developing your own bread recipes. Most classifications are mixed and matched. A sourdough boule, as shown in the picture above, can be classified as a rustic, lean dough bread utilizing the indirect method and a natural yeast culture (AKA natural levain or sourdough starter). Remember, technique and mixing "formula" can expressed as:
Classification + Technique + Flavors = A Specific Type of Bread
The chart below will be helpful in refreshing your memory after listening to this lecture. Click on the image to view a larger version or simply right click to save to your personal notes.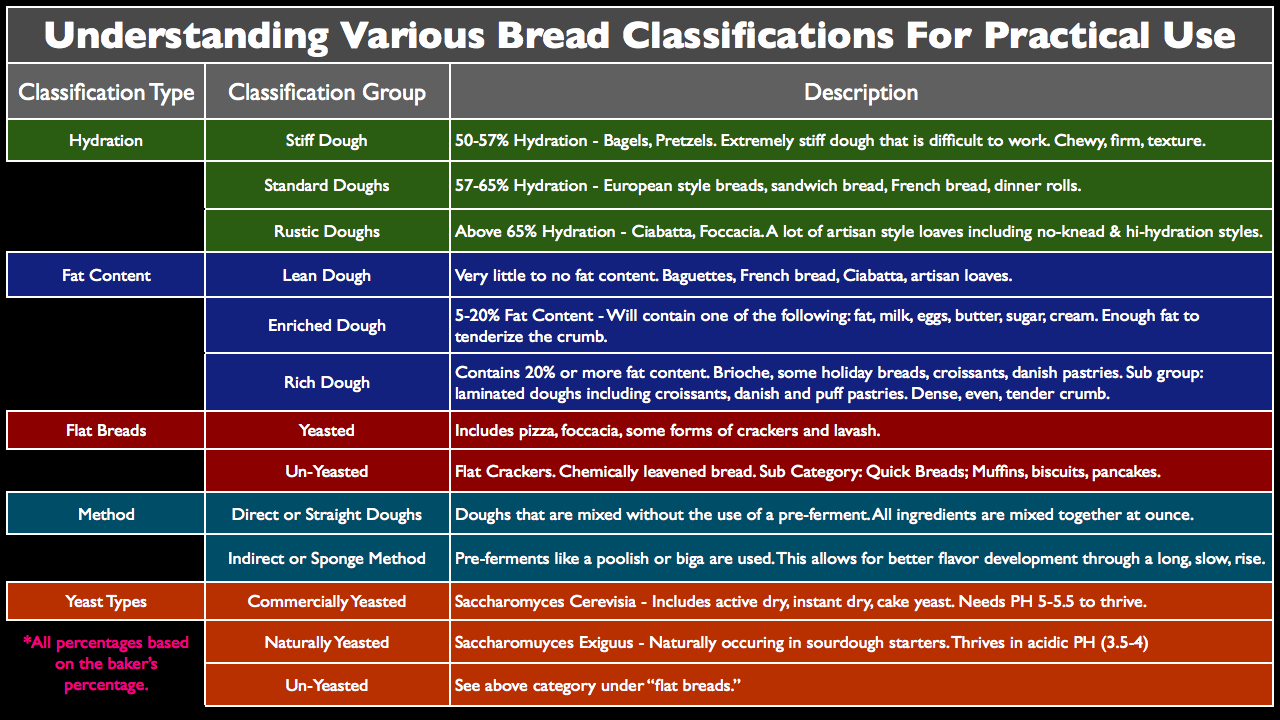 Download & Listen To More Episodes
The Stella Culinary School Podcast is our core curriculum and the most effective method to gain knowledge and take your cooking to the next level. You can view and listen to all episodes by visiting the Stella Culinary School Podcast Index.
Subscribe to Podcast