Stella Cast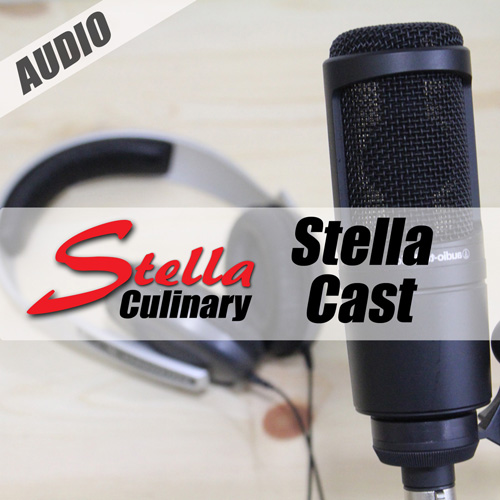 Think of Stella Cast! as 1/2 talk show, 1/2 news service, and 1/2 culinary Q&A.
Chef Jacob aggregates everything that's going on in the Stella Culinary Universe and turns it into podcast form. This allows you to stay up to date on the Stella Culinary forums, behind the scenes happenings, and really anything else that Jacob feels like talking about.
While a lot of the audio podcasts will be Chef Jacob flying solo and answering forum questions and talking industry news, he also taps into other industry professionals in the form of interviews and guest co-hosts to bring interesting perspectives from different areas of the culinary arts.
This is an un-edited, casual culinary conversation. Explicit language is sometimes used.
Subscribe to Podcast
Subscribe to the Stella Culinary School Podcast and never miss new episode. It's quick, easy, and free. Simply select your preferred method for podcast listening below.