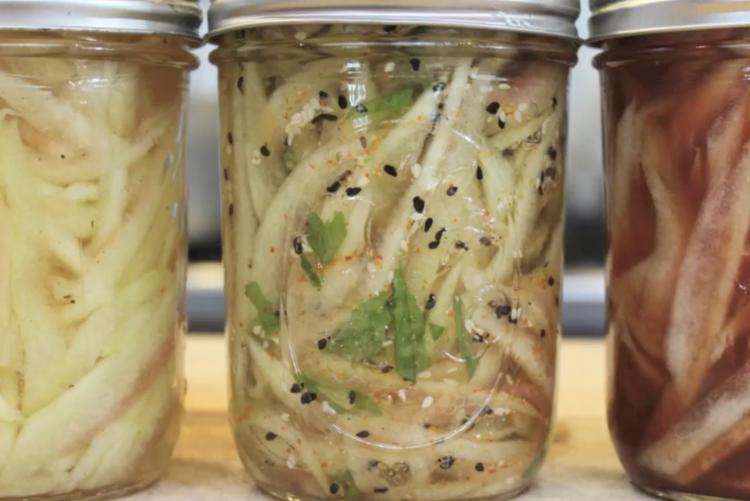 Description
This all purpose pickling liquid is used at Stella to pickle everything from onions and shallots to cherry tomatoes and ramps. Its a great base recipe that with the addition of a few spices and seasonings, can be customized to fit any need
Ingredients
2 c
Mirin (Or Other Sweet White Wine)
Instructions
Combine all ingredients in an appropriate sized pot, place over high flame and whisk vigorously until the salt and sugar are dissolved. Note: Do not boil. Vinegar boils at a much lower temperature than water, which will make for a weak pickling liquid.
Cool to below room temperature before using.
Notes
 To use pickling liquid, pack item to be pickled tightly in a tall container. Cover with pickling liquid and let stand in fridge for at least 12 hours. The thicker an item is, the longer it will take to pickle.